Unique Bird Houses-A Cool, Novelty Way to Bird Watch
Unique Bird Houses are a fun and creative way to start bird watching. They are not only useful for housing birds, but can be fun to collect or design yourself. Whether you are purchasing or designing and building your own unique bird house, there are a few things you'll need to consider before you start.
Unique Bird Houses Should Have the Appropriate Entrance
What kinds of birds will live in this house? Are they tiny little chickadees, or larger sparrows? Depending on what species of bird you want using your creative bird house, make sure the entrance hole is large enough to admit them.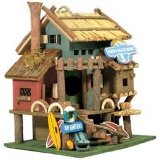 Some species, like swallows, prefer a platform birdhouse approach. You may be able to find or make a creative place that they'll like as well.
The great thing about Unusual design birdhouses is the sky's the limit. Whimsical houses can be made from gourds, shaped like animals, or made out of unusual items. Maybe the house will look like it belongs in fairy land, or even Disneyland. Sculptural houses may be made from wood, or may be highlighted with rusty old pieces of equipment, utensils, or glassware.
Unique Bird Houses
---
A Whimsical Bird House Is a Great Way to Show Your Creative Side
 Artistic Novelty Bird Houses may be painted with a mural or with an artsy-craftsy touch. Household items like canteens, boots, and hats may inspire creative bird houses. Other houses may emulate items we're familiar with but birds are not, such as a travel trailer or an airplane.
As with any bird house, you must pay attention to how and where you mount the house. Some birds simply will not live anywhere but an open grassy area, while others prefer a more protected site. You must take weather into consideration, and make sure the house is weatherproof. The last thing you want after finding or creating your own creative bird house is to have it ruined by the rain. If the house can survive the rain, it will protect the little fledglings that will someday hatch there. When mounting your unique bird house, choose a pole or post that will raise the house far enough above the ground, yet be difficult for squirrels and cats to climb.
---
Regular Maintenance Should Be Part of Having Your Own Artistic Bird Houses
Creative bird houses need regular maintenance just like more traditional bird houses. Check it regularly for damage from weather or insects. Houses should be cleaned out annually by removing old nesting material and washing with a bleach solution.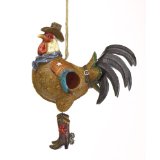 When choosing houses that you want birds to use, look for easy to use openings for cleaning them out.
Simple tips on how to attract birds to your backyard:
Research your birding environment: Find out what the local birds are that migrate to your area. Getting a manual is a good idea to help you identify the birds and how you can make them more welcome. TIP-small containers of sugar can attract butterflies, which in turn attract birds.
Providing the proper bird food: By researching in knowing the species you will be able to buy bird feeders and seed that will properly match the bird you're attracting. You can also add more native plants in the environment.
Determine what bird shelter you will need: You will find different bird species will nest in different places study the species that are attract into your backyard if you are planning to build boxes for them. This allows you to know what size of holes you will need. You can also offer different nesting material by the feeder.
Provide a proper water source: birdbaths or fountains are a great way to attract birds as they love to hear the sound of dripping water or moving water.
---
Provide a Safe Backyard Garden for Birds
Keep It Safe for the Birds: Provide a safe area for birds to eat, drink and nest in. The biggest enemy of our tiny feathered friends are the roaming caps, raccoons and hawks among a few of the other mammals that eat birds. Watch out for large glass windows as birds cannot tell from the reflection that it is a glass and tend to fly right into them killing many birds on impact. Reflective invisible stickers can be used for placing on larger Windows to help show the birds that there is something there for them to avoid. Offer a variety of thick protective habitat things such as bushes, heavy fines and tall trees. On any of your mounting holes provide a baffle to protect the nest boxes/birdhouses that are mounted and to keep a variety of mammals and snakes from getting access.
Keep a Little Bit of a Mess: If you have a perfectly manicured backyard with very little shrubbery or trees and it you'll find that this is not providing a very friendly bird area for you to attract and both protect our feathered friends. Providing tall grass or loose cut would or a brush pile will provide protection and coverage for your birds in the backyard. After raking your grass an area provide a corner of your yard leaving it on rates in the fall and winter so that you will provide food for Robbins, thrashers and sparrows allowing them to scratch through your leaf litter.
Proper Housing/Proper Places: make sure you do some research to find out which birds prefer which style of birdhouses/nesting boxes and the proper dimension holes for the birds to get in and out of the house. Typically bluebirds will not nest inside of a wren house because of the design of the house it has a tiny entrance hole. Wrens are particular on where their house is also situated and if it is not near any sort of Woodland or covered vegetation they will not take up residency.
Design Houses/Boxes for Bad Weather: Winter can be here or even not just the cold but heavy snowfall or ice storms depending on where you live in the country. To protect the birds from extreme weather conditions I will provide where I can a lean-to with the use of a heavy piece of plywood to help reflect any blowing snow or direct wind. To make the house less drafty I will typically use a good grade honey type weather-stripping and install it with inside the fence of the birdhouses that have the access or the nesting boxes especially in late fall allowing for the birdhouses/nesting boxes to be a lot less drafty and providing a better environment for roosting birds.
---
Once you've selected and mounted your unique bird house, it's all over but the waiting. Set out your bird house as early as possible in the fall or winter to prepare for spring babies.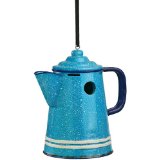 Attract possible tenants by setting out a bird feeder and a bird bath to provide water in the winter and early spring.
Whimsical Bird Houses
Birdbaths Are Very Important Ingredient for Attracting Birds
 Be sure and place the bird bath away from the feeder and the bird house, as birds, like us, prefer a little peace and quiet while bathing. Once the birds are aware of your cool new digs, you'll most likely have new neighbors in your yard in no time. Once they've moved in, sit back, relax, and enjoy some bird song.
Be amazed at their sweeping flights across the yard, and at how much nesting material they can truly stuff inside that little house. Who said clutter was bad? We here at Garden-Delights.com want to help you with all the information you need to find the right birdhouse.
---
Decorative Bird Houses-Whimsical birdhouses for your garden decor
Decorative Bird Houses are a wonderful way to enjoy wild birds and add color to your yard at the same time. Even if birds do not move in right away, a decorative bird house can add a lot of visual interest in the yard as soon as you set it up.Having a Bird House in your backyard allows you to enjoy the spring and summer mornings listening to inviting chirps and songs from the birds.
Bird Feeders-Feeding a wide variety of birds
What is more peaceful than setting up bird houses and feeders for you to enjoy watching after a stressful day at work. There are several different species of birds that need different types of bird houses and feeders.People of all ages make bird watching a lifetime hobby, and they are a source of delight to watch. Birds are so beautiful in color and flight they can take your breath away.