Creating Small Wind Chimes This Holiday Season
Creating Small Wind Chimes this holiday season can be an exciting, educational experience that the whole family enjoys. There are many benefits to creating these types of decorative and sweet sounding products. If you enjoy making homemade gifts, wind chimes make an excellent choice.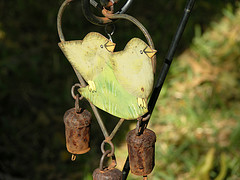 Making Small Wind Chimes Is a Great Idea for Creating Holiday Decorations
In addition to this, they can be created and offered to family members and friends as holiday decorations. Your family may even elect to use them as decorations! Here, I will expound on some of the benefits of creating small wind chimes this holiday season with your family.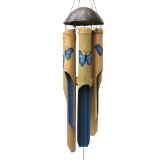 When you create small wind chimes this holiday season, there are quite a few decorative items that can be used in order to create wonderful Christmas oriented chimes that are sure to be appealing to the eyes, as well as to the hearing. You can use items like icons to display your holiday spirit.
 What Kind of Icons Would You Include in Your Holiday Wind Chimes
These icons may include reindeers, wreaths, and even miniature Christmas trees! The idea is to be as creative as possible, while keeping to the true spirit of Christmas. You may even elect to take an assortment of icons and mix them together in order to make a truly unique set of small wind chimes!
Small Wind Chimes
---
If you are having a difficult time finding materials to create your holiday season wind chimes, you may consider implementing the use of metal Christmas ornaments. They come in a wide assortment of sizes and styles. Many are gold plated, and there are some that are silver plated. Then, there are those that are colored.
Christmas Ornaments Are a Great Idea for Creating Beautiful Festive Wind Chimes
There are many different types of Christmas ornaments that can be used in order to create beautiful wind chimes that are decorative and appealing to the ears. All you need is a simple piece of wood, some fishing line, and some decorative ornaments.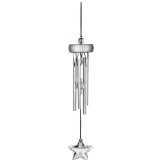 It is a good idea to have a wood stapler as well. You will simply take the fishing line that you have purchased and tie it to each Christmas ornament that you have purchased for the task of creating small wind chimes. Next, cut the line in such a way that they differ in length from one another.
Adding the Finishing Touches to Your Holiday Wind Chimes
Once you have done this take your stapler and staple the fishing line end that is not tied to the wood. Once this is complete, simply screw in a hook at the top! This is all there is to creating small wind chimes this holiday season!
---
Indoor Wind Chimes-Peaceful Musical Windchimes in Your Home
The popularity of quality Indoor Wind Chimes spread from the eastern world to the west and they can now be seen as a feature of many a modern home.The connection of wind chimes with a harmonious atmosphere goes back to its earliest Buddhist beginnings.
Unique Wind Chimes-Add an Unusual Personal Touch to Your Windchimes
Wind Chimes have been used by Buddhist for many centuries and nowadays they can be seen in many homes and at special ceremonies.There are many different types of wind chimes available today and one way of ensuring that you have unique wind chimes is to have them engraved with a personal message.
Glass Wind Chimes-Adding a Delicate Touch to Your Wind chimes Sound
You may think theres not much to say about Glass Wind Chimes, but just wait until you get a glimpse of what artists create these days.Unlike other materials, glass wind chimes can provide unlimited creativity when designing a wind chime.